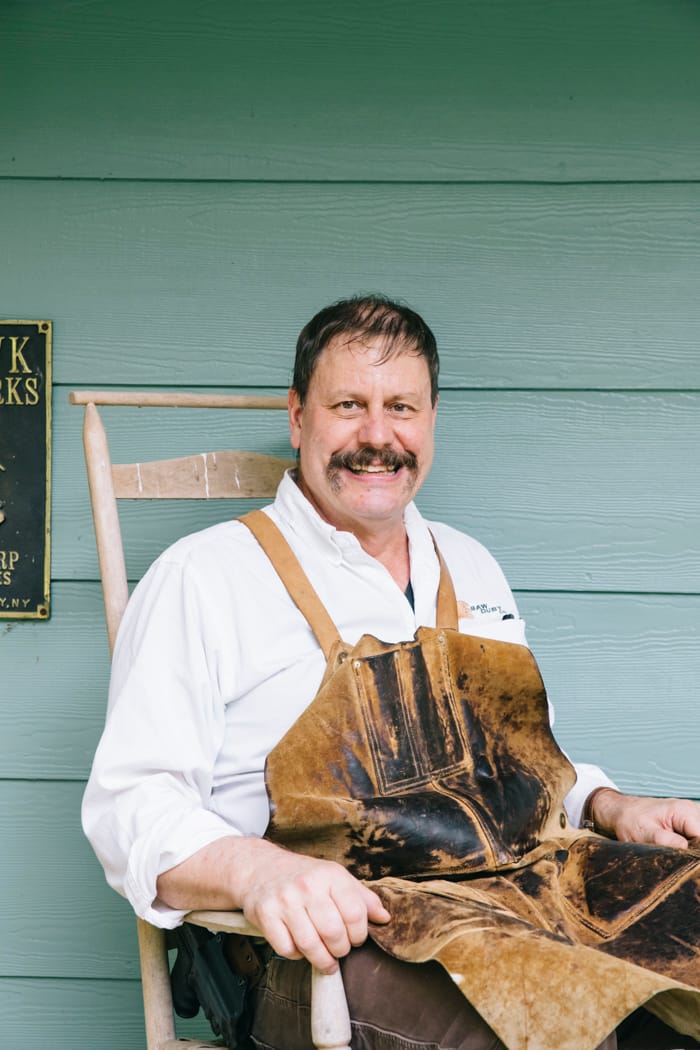 I am not an artist, I am a plagiarist. This is not false modesty, it is the truth. My work is rooted in the simple and elegant aesthetic of some of the kindest people in the world, the Shakers. In October 2002, I learned how to make Shaker boxes from a very generous and talented man, John Wilson, at Shaker Village in Pleasant Hill, Kentucky. Taking the traditional Shaker methods and techniques I learned in Kentucky home to Tennessee, building Shaker boxes quickly became my passion and my living. Over the years, I have experimented with the iconic Shaker form by incorporating a diverse array of materials into my work such as domestic and exotic woods, copper, animal hides, and electronic components. The result is a blending of modern and traditional forms that pays homage to the Shaker design aesthetic in a sometimes unconventional, but always respectful, manner.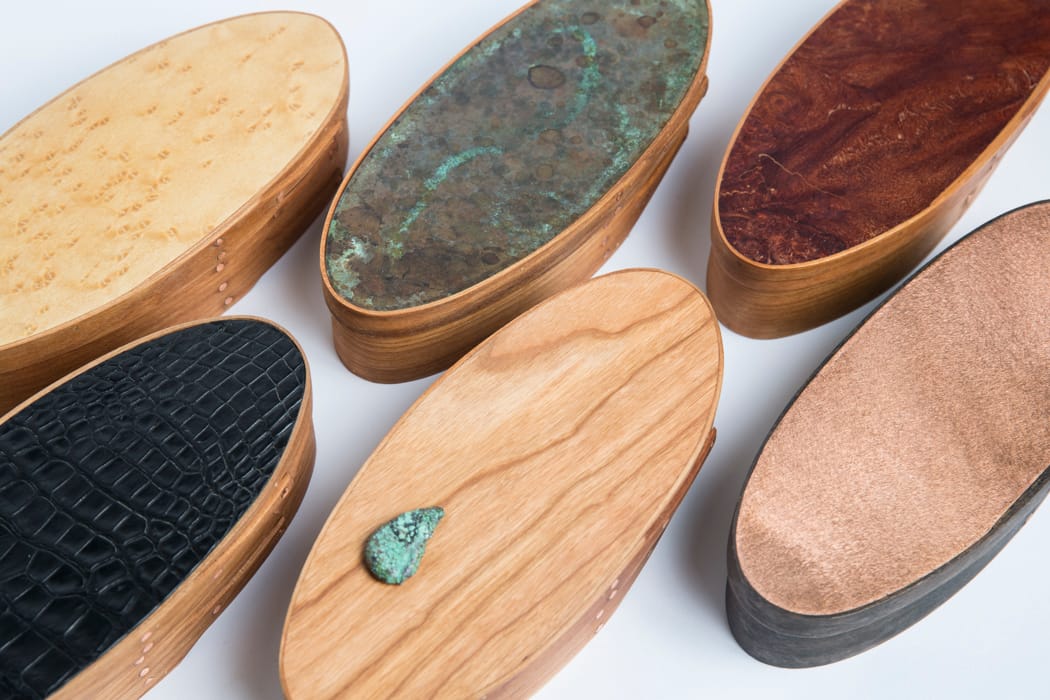 Contact Artist for Purchase or Commissions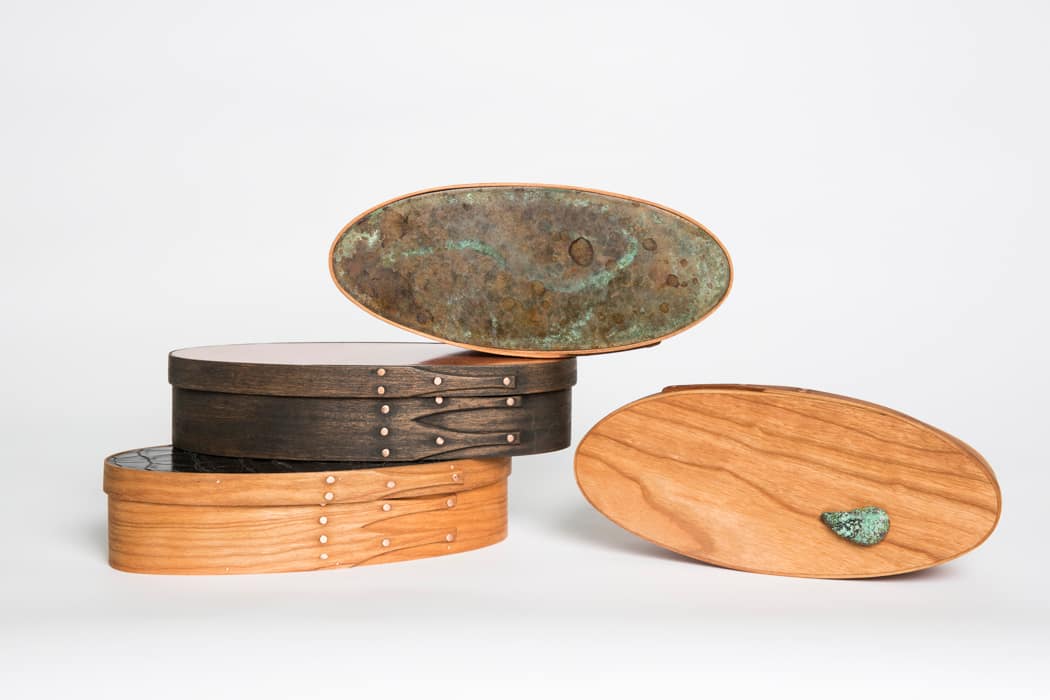 Presentation Box
A small box with a big story, the presentation box was originally given as a gift, and is the perfect way to express any sentiment.
$45
Letter Carrier
The perfect catchall, the letter carrier is designed to hold all pocket contents, wayward tools, copious amounts of junk mail, beautiful array of fruit, your favorite craft supplies….you get the idea.
$85
Rin Cushion
The 'Rin' Cushion is a father-daughter collaboration inspired by the newest member of our family, my grandaugher Rin. I construct the wood base of the pincushion, which has a magnet embeded in the bottom for easy retrieval of needles and pins. My daughter sews the garnet-filled pin cushion using curated fabrics paired with vintage buttons.
$65