Northern Lights Steel Sculpture
Contact Artist for Purchase or Commissions
Sentinel
Created to be an iconic symbol of days gone by. This item was assembled using a wide variety of recycled steel from equipment used on my farm in ND. Sentinel is a tribute to species that came within inches of extinction to the numbers that we enjoy to this day.
Price Upon Request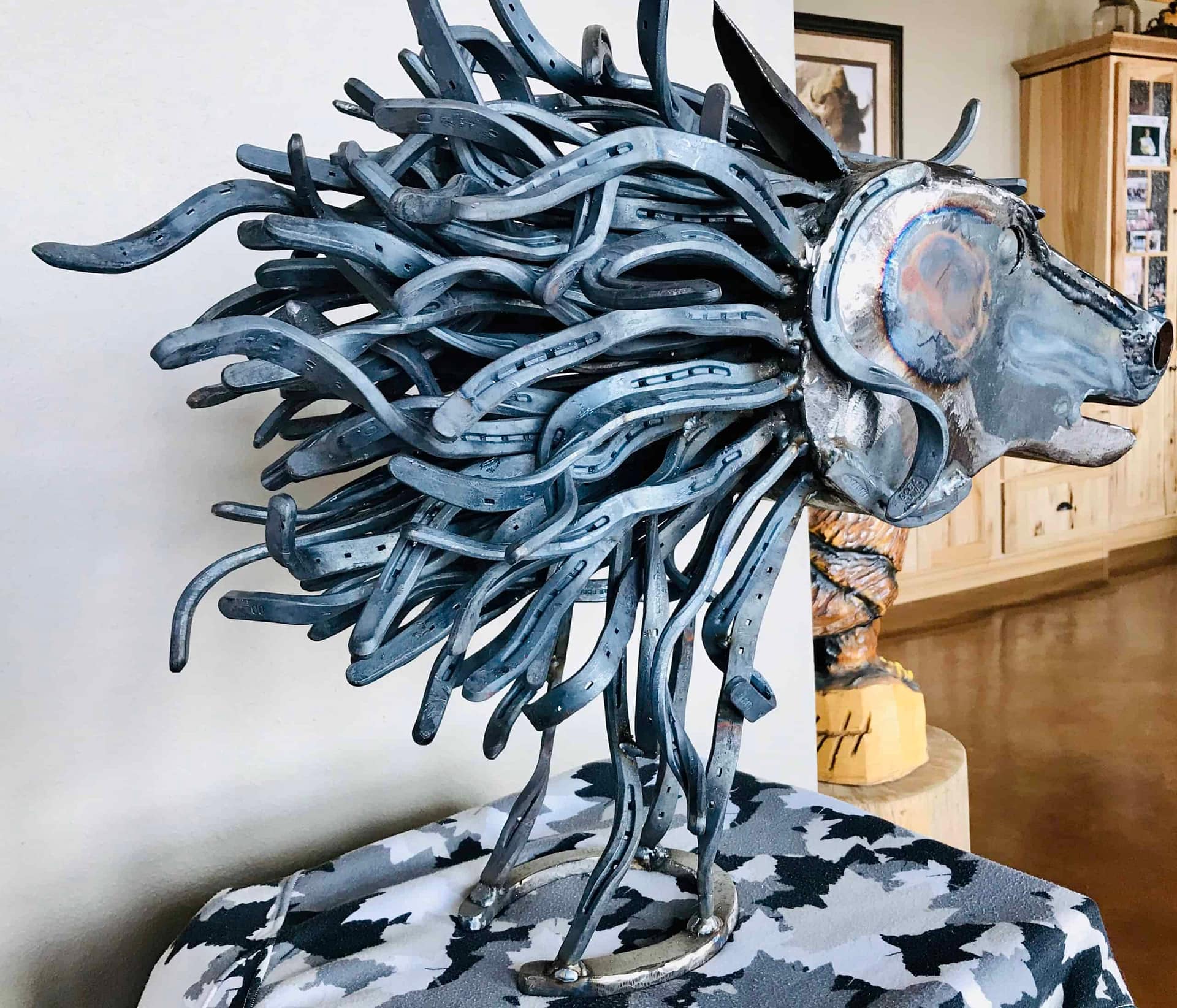 Wind In Hair
Wind In Hair is a wild mustang in full stride with ears pinned, nostrils flared and mouth open to take in more air as it races across the open landscape.
Price Upon Request
Winter Remnant
Winter Remnants is a tribute to the unforgiving climate and brutal results of a long winter.
Price Upon Request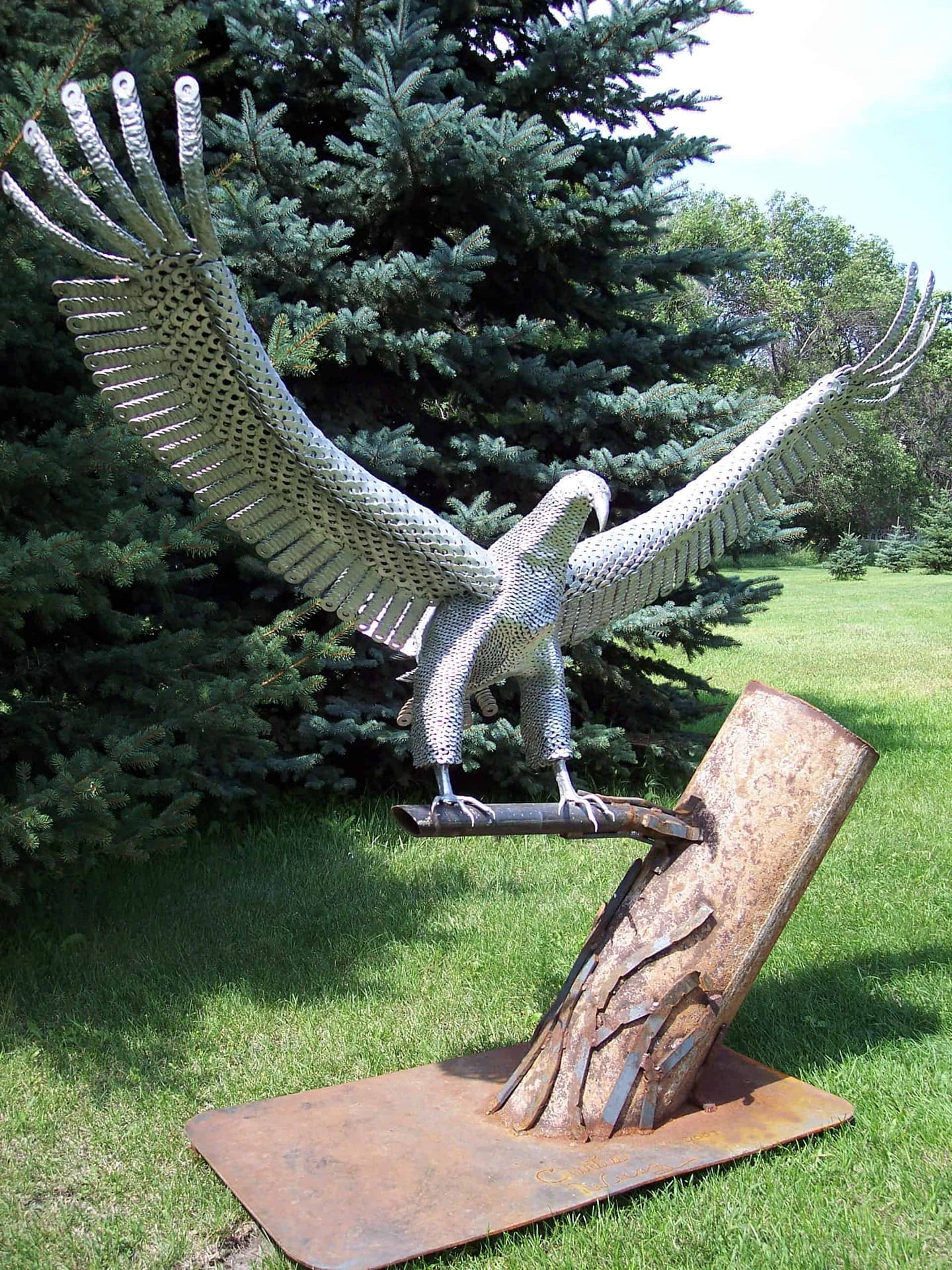 Eagle
The eye of the sky is designed to be a female eagle returning to perch on an isolate branch using its full wing span to break it descent.
Price Upon Request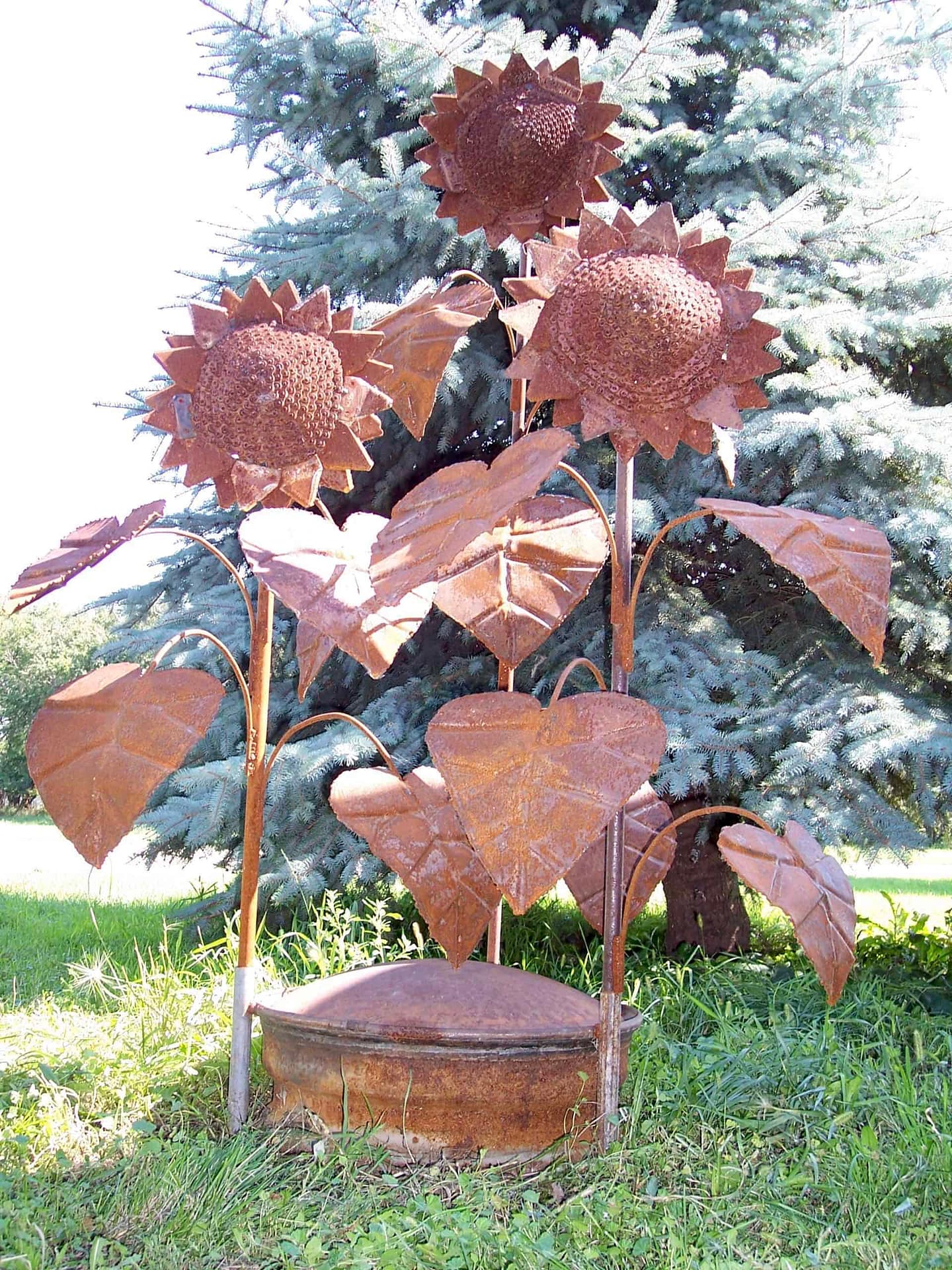 Sunflowers
A resting tribute to the many fields grown throughout the country. The sculpture is built entirely with recycled equipment used on my ND farm.
Price Upon Request
Hummingbird
It is an aggressive pollinator going about everyday activities. Hummingbird is built completely out of farm and construction equipment.
Price Upon Request