Montana Bison Fashion & Furs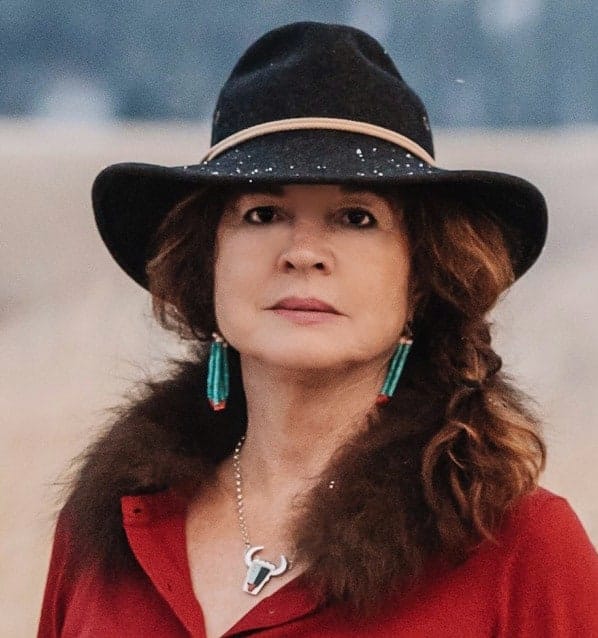 "I design knitwear and clothing with the western lifestyle in mind. I save bison hides from being discarded and forgotten. The bison's beautiful coat continues to tell its story as the bison lives on through my designs." Jennifer handles the bison hides from ranch pick up, to stretching and shearing, turning bison fibers into knitwear and one-of-a-kind garments.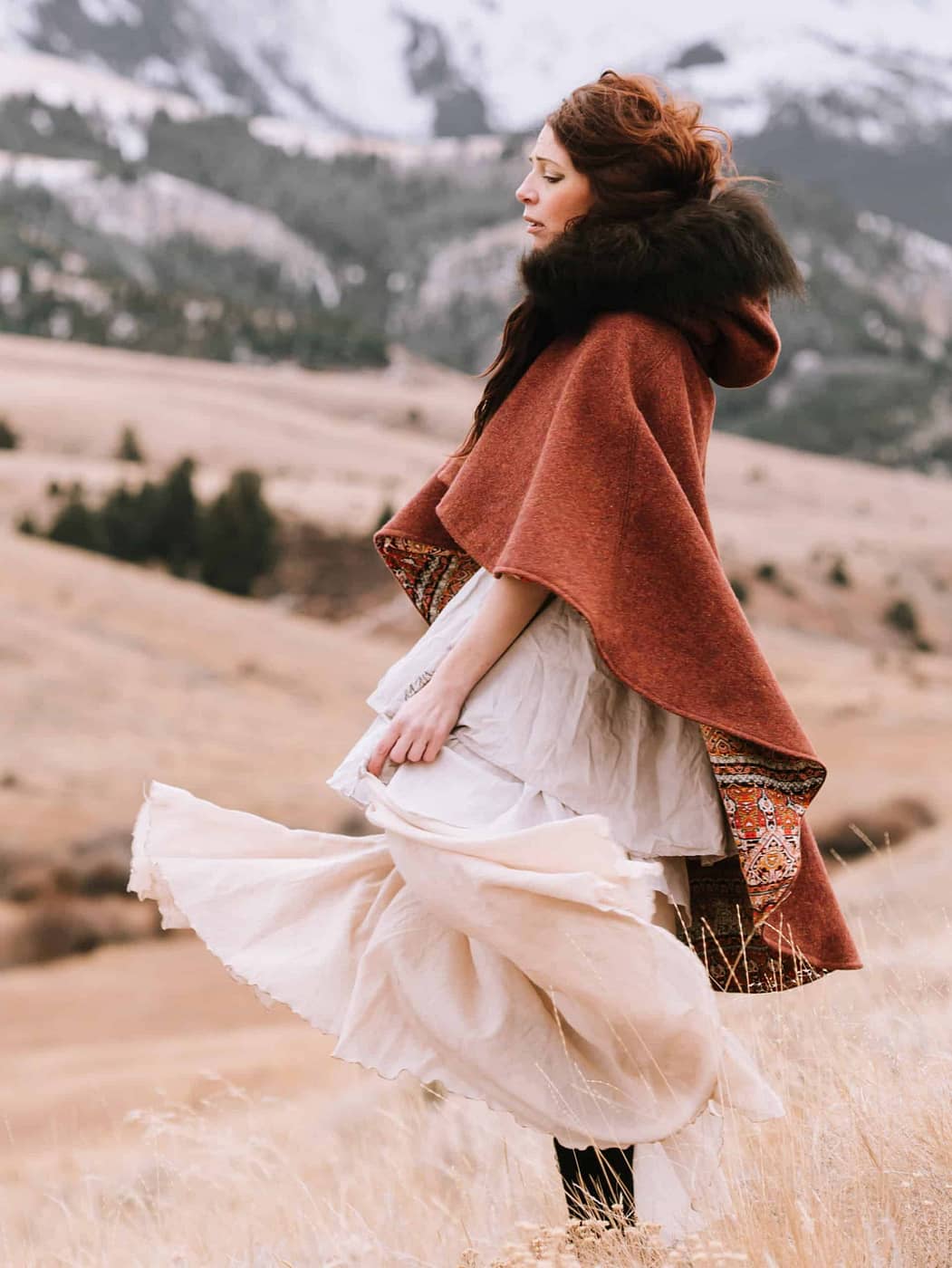 Montana Bison Fashion & Furs
P.O. Box 132, Bozeman, Montana, 59715, United States
Contact Artist for Purchase or Commissions
Bison Fur Paintbrush Cape
Appliquéd Indian Paintbrush on wool. lined with colorful batik fabric. Removable bison fur collar.
$750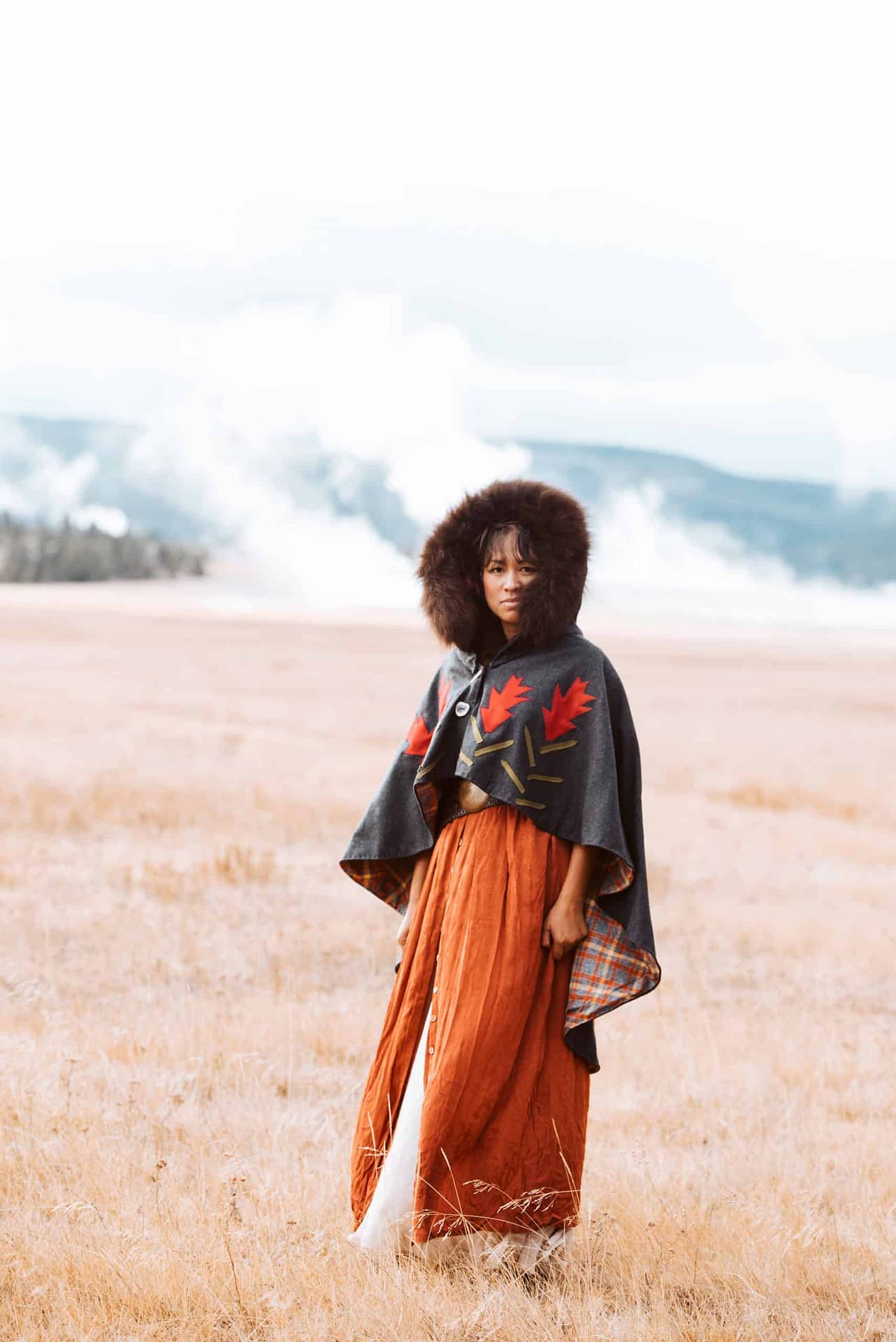 Indian Paint Brush Cape
Appliquéd Indian Paintbrush on charcoal wool. Bison fur trim on hood.
$1200
Bison Ranch Sweater
Knitted bison/alpaca/wool sweater. Each custom fit
$475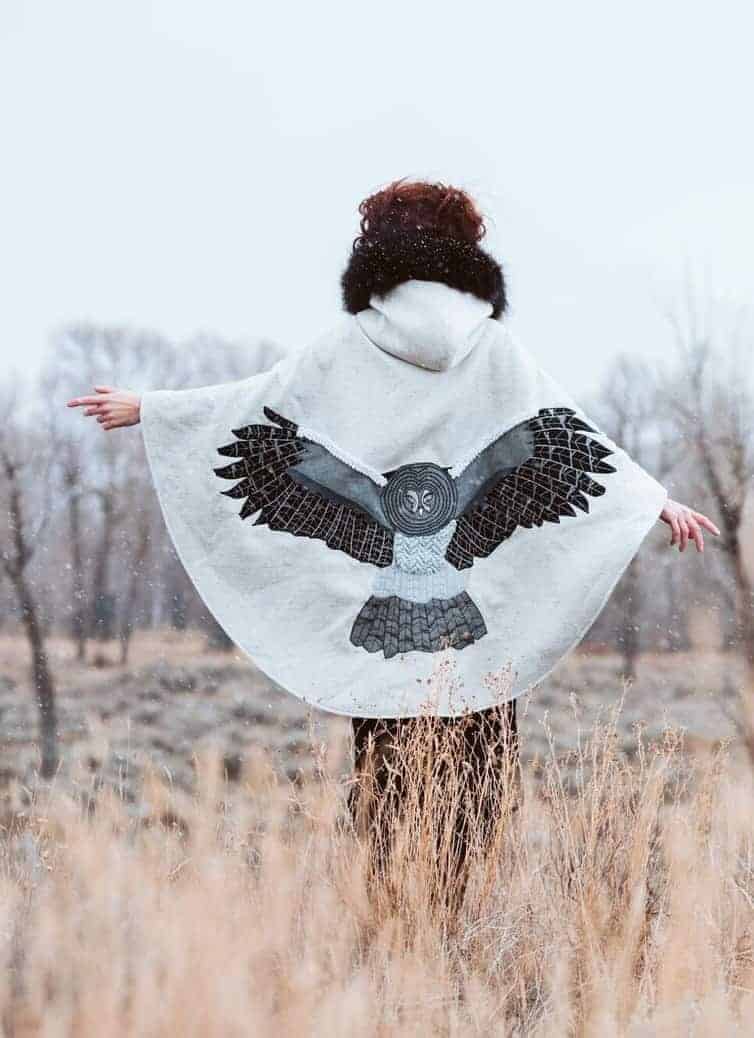 Great Gray Owl Bison Cape
Appliquéd Great Gray Owl on wool. One of a series of five wild bird bison capes
$2500
Sunflowers and Montana Rose Bison Duster
Feathery sunflowers of rayon batiste marries silk rose velvet, to a knit rayon lining. Two soft strips of bison fur grace the front.
$295
Red Checked Bison Vest
This vest is asymmetrical in front with two snaps (covered with elk antler buttons). Red wool fabric is lined with a woven cotton checked flannel, and a luxurious bison collar to warm you.
$595