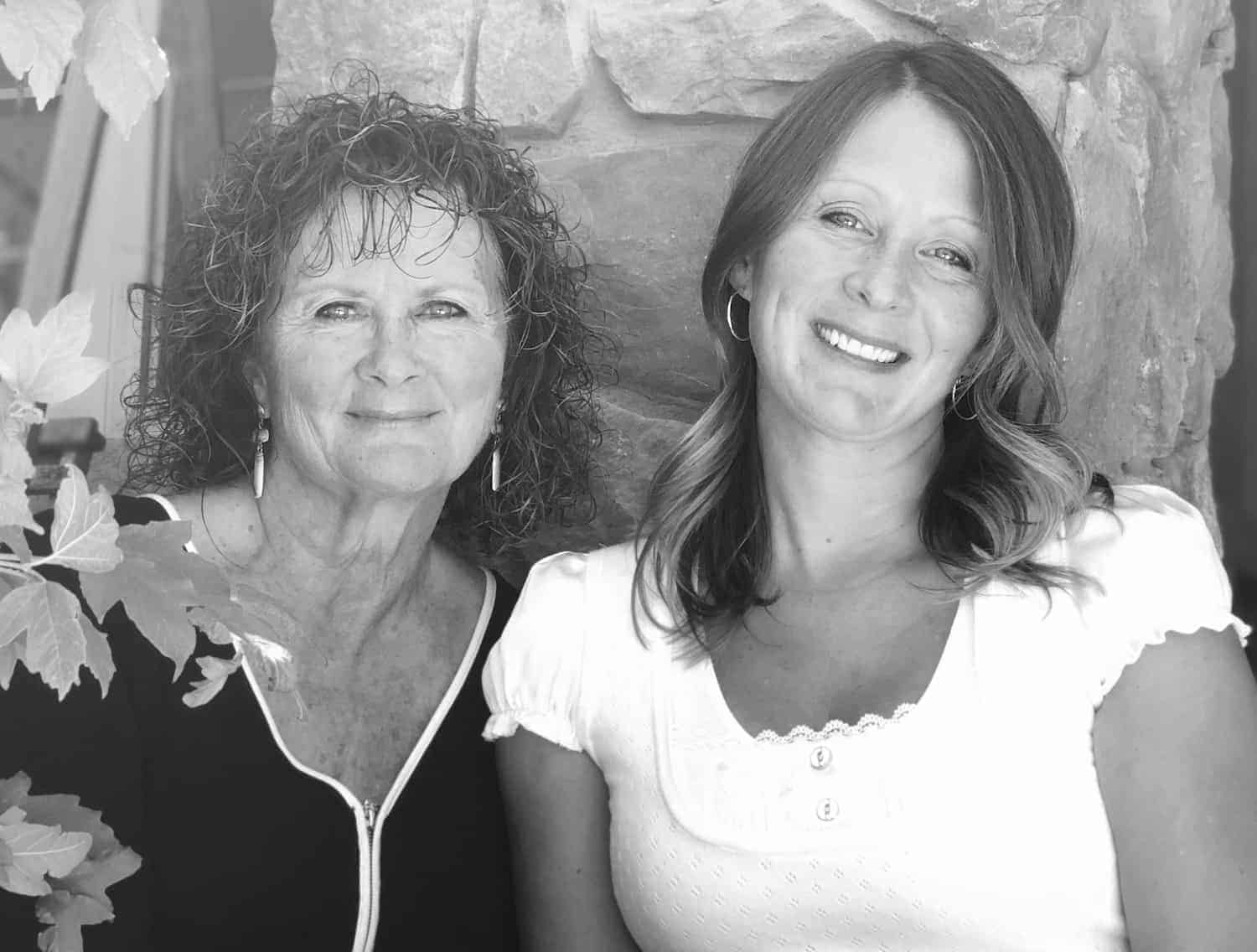 For mother-daughter Laurie Hansen and Rachelle Albrecht, their artistic abilities and life experiences in their nurturing professions as a nurse midwife and as an educator, have brought them to the creation of comforting and healing throws and cocoons. Though not formally trained in the art of fiber, their artistic abilities speak for themselves in their handmade and high quality works of care. One of the goals of the designers is to help the user calm themselves in a simple and natural way. Using trapped air for warmth, it also creates a rich texture that is beautiful for your home décor.
Rachelle Albrecht + Laurie Hansen
Contact Artist for Purchase or Commissions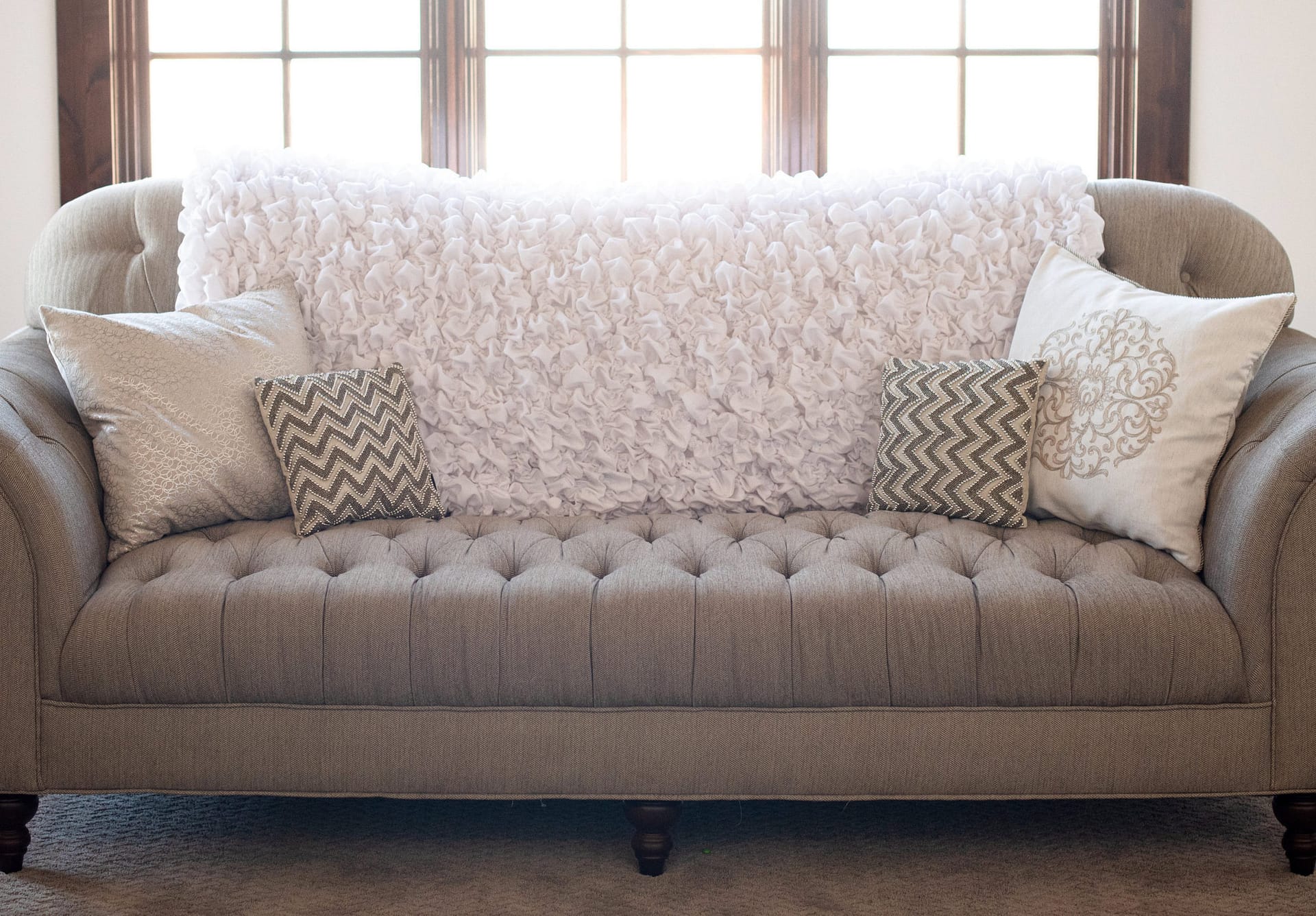 White "Albrea Embrace" Handmade Luxury Throw
26 square yards of soft white fabric in our largest throw gives a "naturally weighted" feeling.
$330
Black "Albrea Solace" Handmade Luxury Throw
21 square yards of black soft fabric in our regular throw. Multiple colors and sizes available.
$250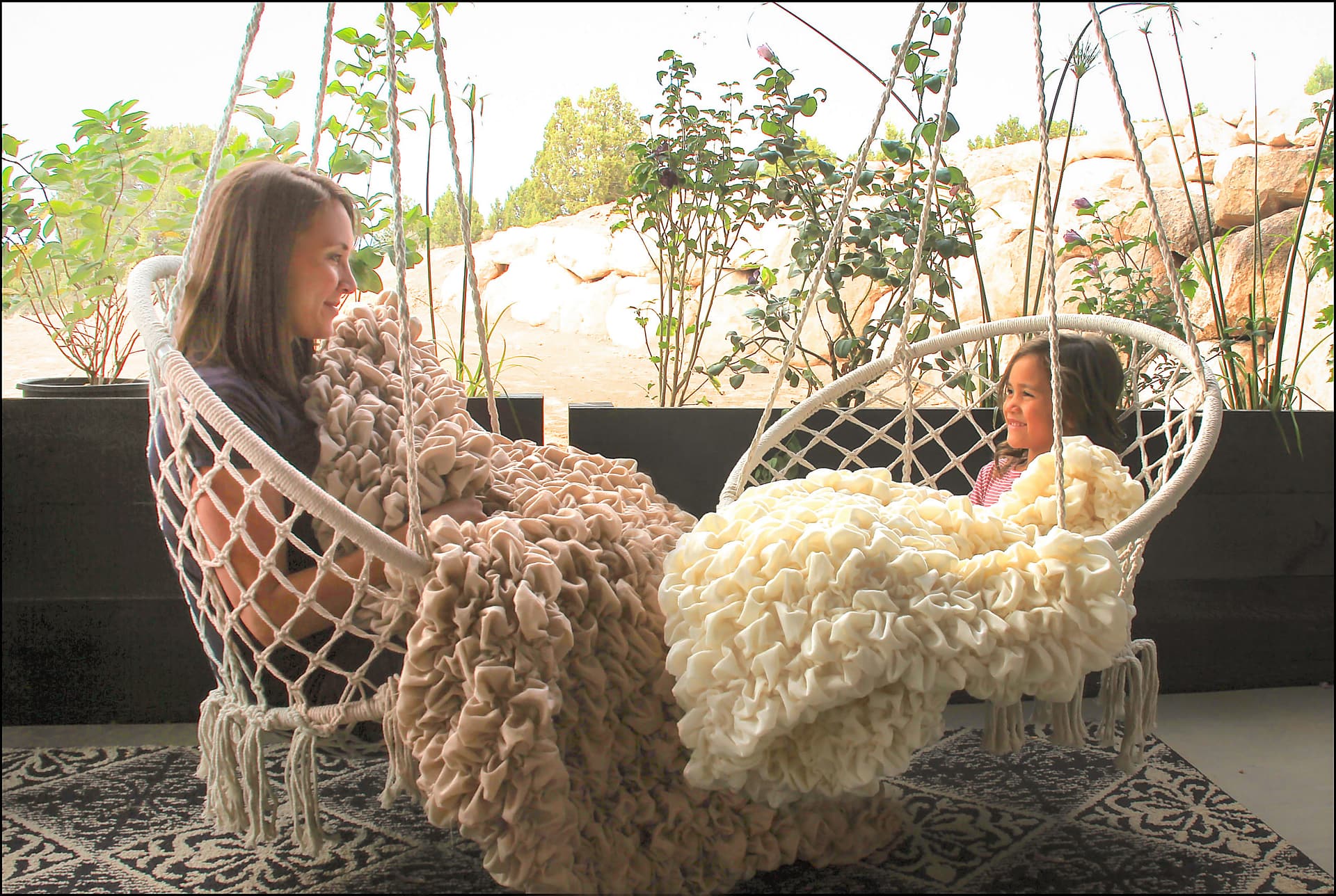 Tan "Albrea Solace" and Cream "Albrea Comfort"
Regular and Lap sized luxury handmade throws. The lap or travel size is just right for car, yacht or plane.
Price Upon Request
Navy "Albrea Kid Cocoon"
Luxury handmade sleep sack for children. Teen/adult sizes also available.
$250
White "Albrea New" Handmade Receiving Blanket
White soft puckering fabric perfect for baby. Other colors and Crib Throw available for beautiful nursery decor.
$110
Tan "Albrea Baby Cocoon" Luxury Swaddle Sack
For babies up to 18 months. Use for outdoor events to keep baby warm. Other colors available.
$110